If you would like to get in touch with me please email: hello@totalsardinia.com, I will try and respond as quickly as possible. Sometimes, I receive influxes of messages at the same time, and it can take a while to get through them all.
2019 Update
Firstly, thanks for visiting totalsardinia.com. I am very passionate about this island, I feel a strong connection to the Sardinian countryside, culture, and traditions. The longer I stay in Sardinia, and the more I learn, the greater my curiosity grows.
I am 23 years old and from the United Kingdom. I have visited many countries and explored many cultures, but nothing seems to grab hold of me as Sardinia does.
I first came to this island to volunteer on a sustainable project

and was quickly blown away by the beauty, and way of life here.
I began totalsardinia.com in October 2019, after returning to Sardinia for the sixth time. I didn't know anything about website design or blogging, but I knew I had to find out a way to share Sardinia with others.
For a couple of years, I lived in a small town in the north of Sardinia, which was my base from where I would explore Sardinia. I learned to live with the changes of the seasons. Including, harvesting olives in Autumn, learning viniculture with the local winemaker, and working on a permaculture project.
I'm learning Italian (so I can drive deeper into the incredible history of this island and have more meaningful conversations with local Sardinians), as well as making road trips across the island.
I still have much to learn about Sardinia, I hope you will join more on this journey. Much of what I have learned I have written about in this blog, I hope it will help you plan and enjoy your holiday in Sardinia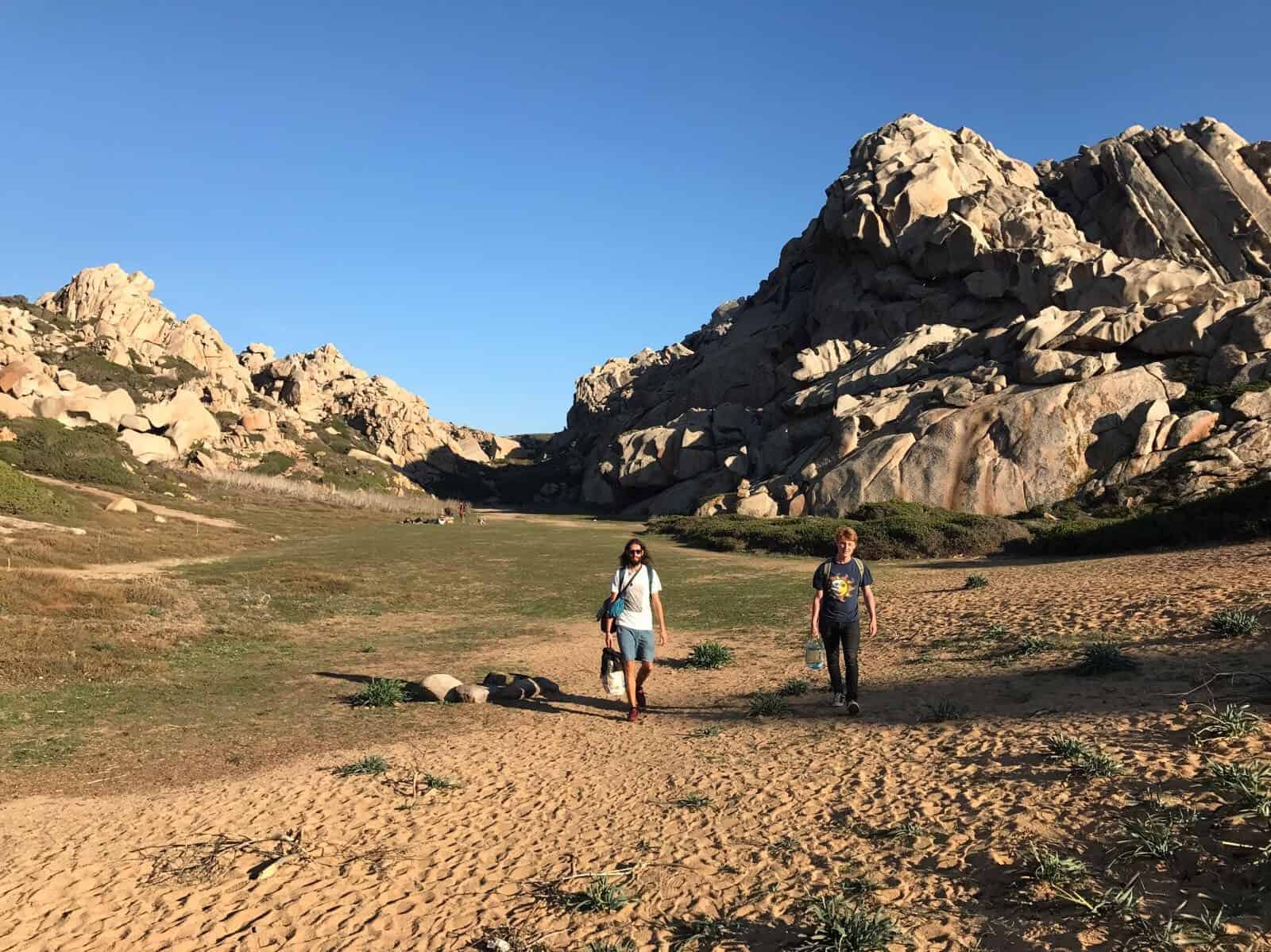 2020 Update
I have started to work on a new website project while I spend the next two years studying biodynamic agriculture in the UK. This year has been very tumultuous for us all, and many of us have had to change our plans. I have so many wonderful memories of Sardinia, and I cannot wait to get back to this special island when I can. As I am a British Citizen will be watching the Brexit negotiations carefully, as I will need to plan further in advance in order to bring my dog with me back into the EU.
I have decided to invest the next two years practising and studying biodynamic agriculture, I want to learn how to grow nutritious food in the most sustainable way, as well improving biodiversity. It is my dream to apply what I learn during the next two years, onto the fertile soil of Sardinia.
You can visit my new website project here: biodynamictrainee.com
2022 Update
I have gone back into the website to update any old articles. I had many technical problems, as I transferred all the content to a new website to improve the speed and useability. As a result, much of the content and photographs were lost. I am going through each page one by one, to fix any of these issues.
I am travelling to Sardinia in October, where I hope to explore the mountainous region of Sardinia in the centre, and also have a feel for staying in Cagliari during Autumn. I will be writing some articles for you from these experiences.