Driving in a car is the best way to travel in Sardinia and allows you to explore the relentless beauty and destinations without the need to rely on public transport which is sparse in some regions. There are no motorways in Sardinia but there are A roads connecting the major cities together. The roads are in very good condition and traffic isn't usually a problem in Sardinia.
To drive from the south to the north of Sardinia takes approximately 2 hours and 30 minutes.
You can travel to Sassari and Olbia in good time from Cagliari. The SS 131 links Cagliari to Olbia, passing through Oristano, this takes 2 hours and 20 minutes. From Cagliari to Olbia it takes 2 hours and 40 minutes, taking the SS 131 which passes through Nuoro.
Journeys will be much longer if passing through the central mountainous region of Sardinia. Below are the main routes across Sardinia.
Driving From Cagliari To Olbia
Driving From Cagliari To Alghero
Driving From Alghero To Olbia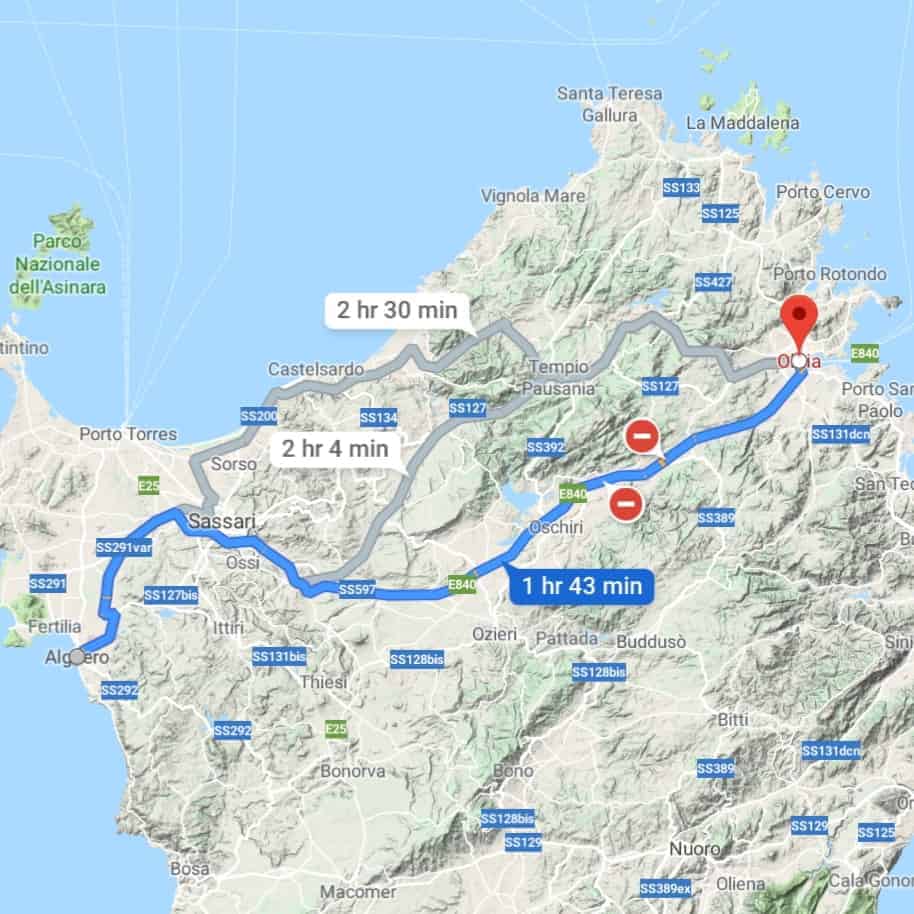 Driving From Cagliari To Sassari