Sardinia has a wide range of eco-tours, offering unique experiences while respecting nature, and the living culture of Sardinia. I have put together a collection of the best ecotours in Sardinia.
Sardinia Slow Experience
Sardinia Slow Experience organizes authentic experiences for all those travellers eager to discover the real Sardinia with its culture, its traditions, its festivals and its typical food and wine. A chance to explore outside of the usual places of mass tourism.
Visit their Website
Ecosport Sardinia
Ecosport Sardinia is a group of sailors, kayakers, winemakers, and cooks based just outside of Olbia. They offer boat and kayak tours exploring the fantastic Emerald sea as well as wine and food experiences at authentic wineries, and farms.
Visit their Website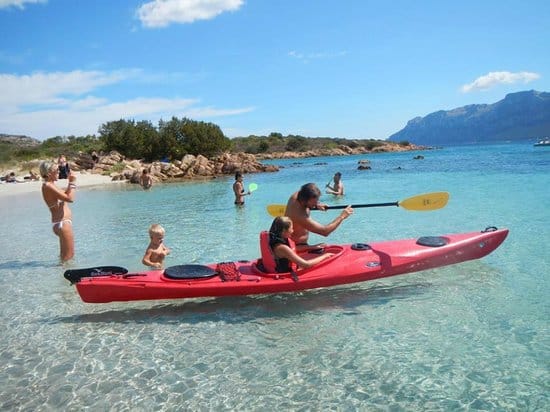 Wild Sardinia Trekking
Wild Sardinia organizes excursions, trekking, and geological exploration in some of the wildest and most enchanting areas of Sardinia. Marco has over 20 years of experience providing unforgettable excursions and has deep knowledge of Sardinia's mountainous region.
Visit their Website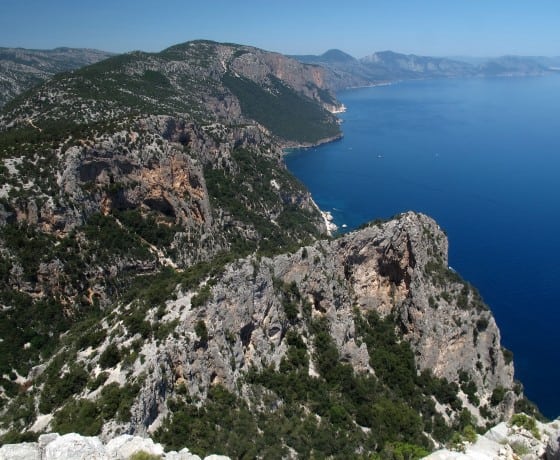 NuAdventure
NuAdventure create unique adventure travel experiences across the wild landscapes in Sardinia. Connect with nature, and step outside your comfort zone to reach your true potential. The bespoke adventures can last from 1 day to 7 days.
Visit their Website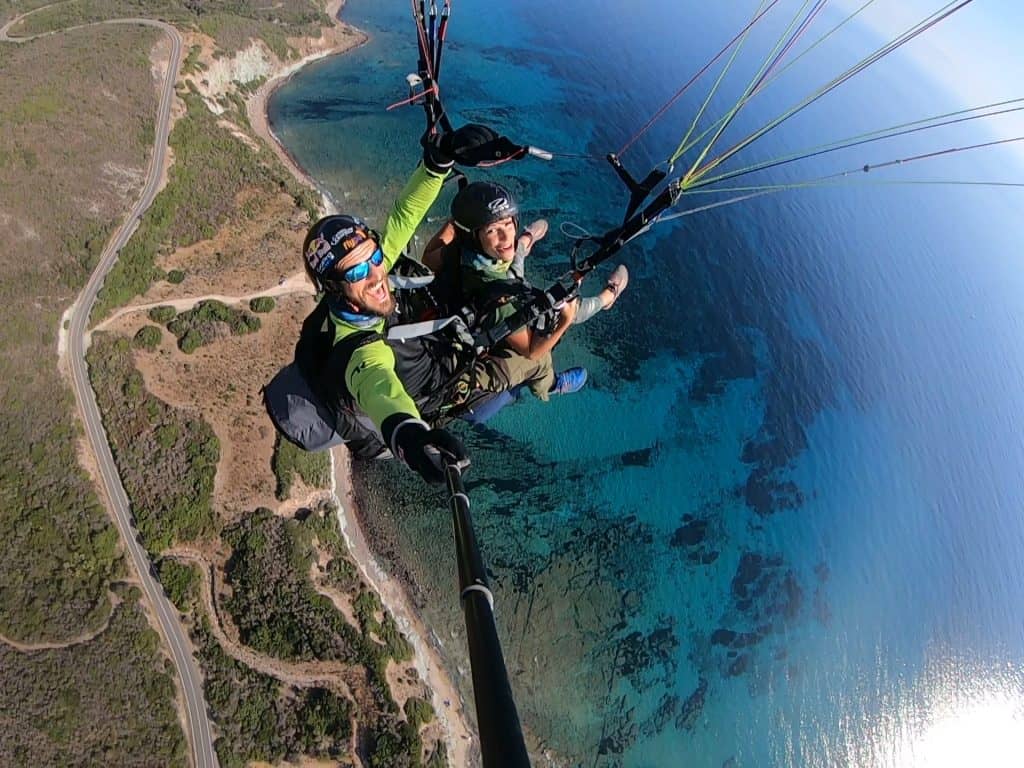 Sardinsula
Sardinsula offers guided tours of Northern Sardinia, including the fascinating "Asinara Island" National Park. These personalized and themed excursions showcase the undeniable beauty of Sardinia.
Visit their Website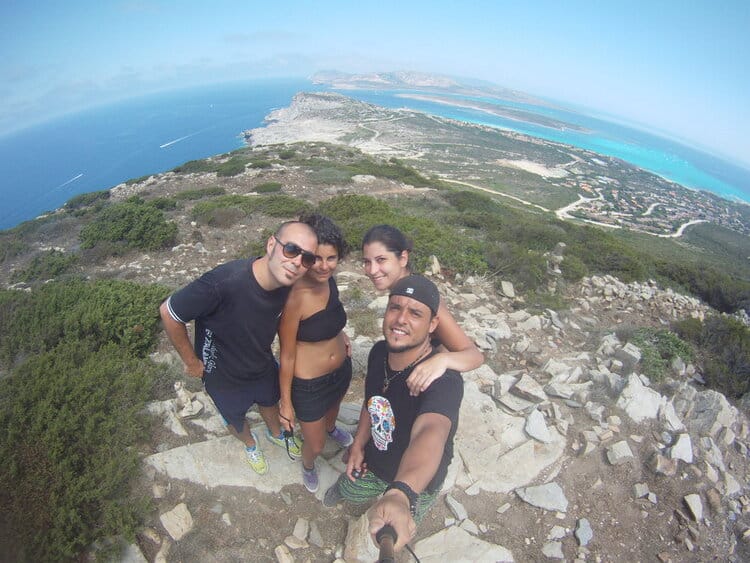 EasyCletta
EasyCletta provides one of the best ways to experience Cagliari and explore all of the fabulous sites. The bikes are electric, which multiplies the speed, ensuring you a pleasant ride. You can rent bikes from EasyCletta or partake in their fantastic guided tours.
Visit their Website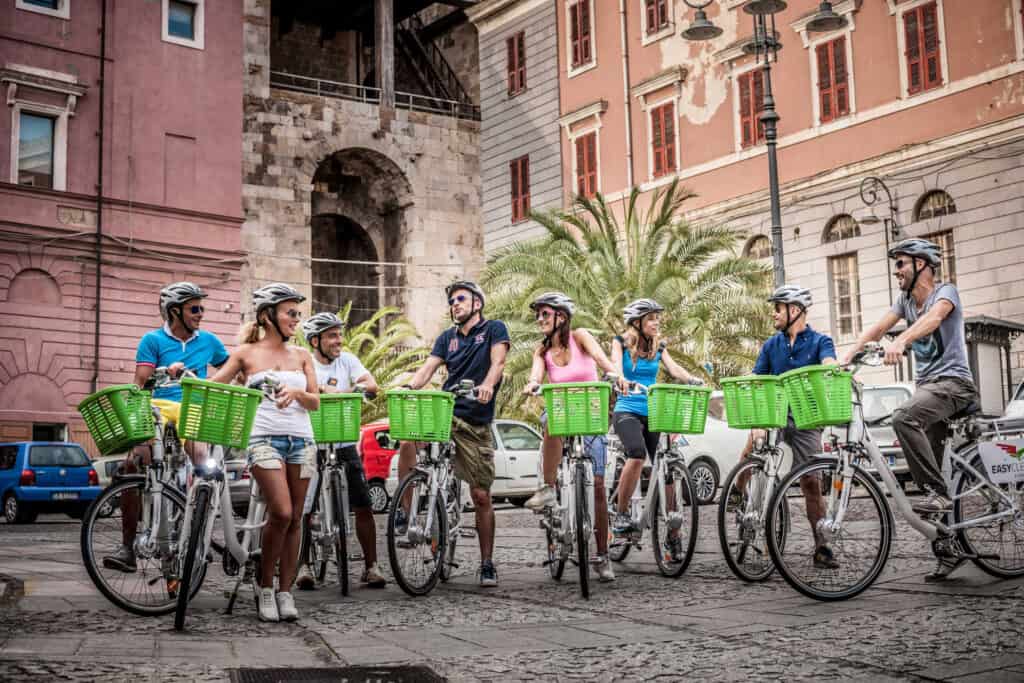 10Adventures
10 Adventures enables people to live exciting, adventurous lives. I have included them in my list of ecotours, as they offer hiking tours in the north of Sardinia, including some of the most unforgettable landscapes, from Oliena to Cala Gonone.
Visit their Website
Ecotourism In Sardinia
On a changing planet, it's important to tread lightly when we can. Putting the word eco in front of tourism is a small but profound change. It opens new opportunities for conscientious travel. More and more people of an eco-conscious nature, are looking to enjoy their holidays in the sun while minimizing their effect on the natural environment, and culture.
The opportunities that arise often bring us back to a more straightforward way of life, though giving us all that we require from a holiday. In Sardinia, the environment has in large stayed protected for thousands of years. Sardinians have always lived closely with nature, safeguarding their land, and praying for a good harvest.
Sardinia is growing as a desired holiday destination in Europe. Tourism is an excellent avenue for creating future employment for an island deep in recession, but an environmental cost often lurks behind popular tourist destinations. I believe Sardinia can offer some of the best ecotourism in Europe, centred on the traditions, and ancestry of Sardinia.
I have handpicked some of the best sustainable travel experiences in Sardinia. From here you will be able to find all sorts of ecotourism experiences in Sardinia.
Ecotourism is…

"responsible travel to natural areas that conserves the environment, sustains the well-being of the local people, and involves interpretation and education"

– The International Ecotourism Society
Ecotourism Is Great For Sardinia And You
Throughout Sardinia, you can find many types of ecotourism, showcasing the most authentic side of the island. Ecotourism is a responsible way of travelling, that doesn't exploit the natural environment or the culture of Sardinia. The grassroots nature of ecotourism directly supports the local people.
Ecotourism offers the most memorable experiences in Sardinia, exploring many of the hidden gems across Sardinia. Such as walking tours, cooking classes, cycling tours, and archaeology tours. Sardinia is astoundingly beautiful in all corners welcoming you to explore.
Finding a balance between environmental protection, and sustainable, but constant growth is a necessary step for the future of the Sardinian economy. Fortunately, on the island, there's a wealth of ancient sites, preserved culture, and beautiful nature. The tourism industry in Sardinia is becoming aware of this, and each day, many more entrepreneurs are creating ecotourism excursions & events, for the benefit of all.