When I was in Cagliari in October, I and my friend rented two E-bikes from Easycletta, so we could explore the historic parts of the city, ride out to beaches, and visit the nearby national park where you find flamingos.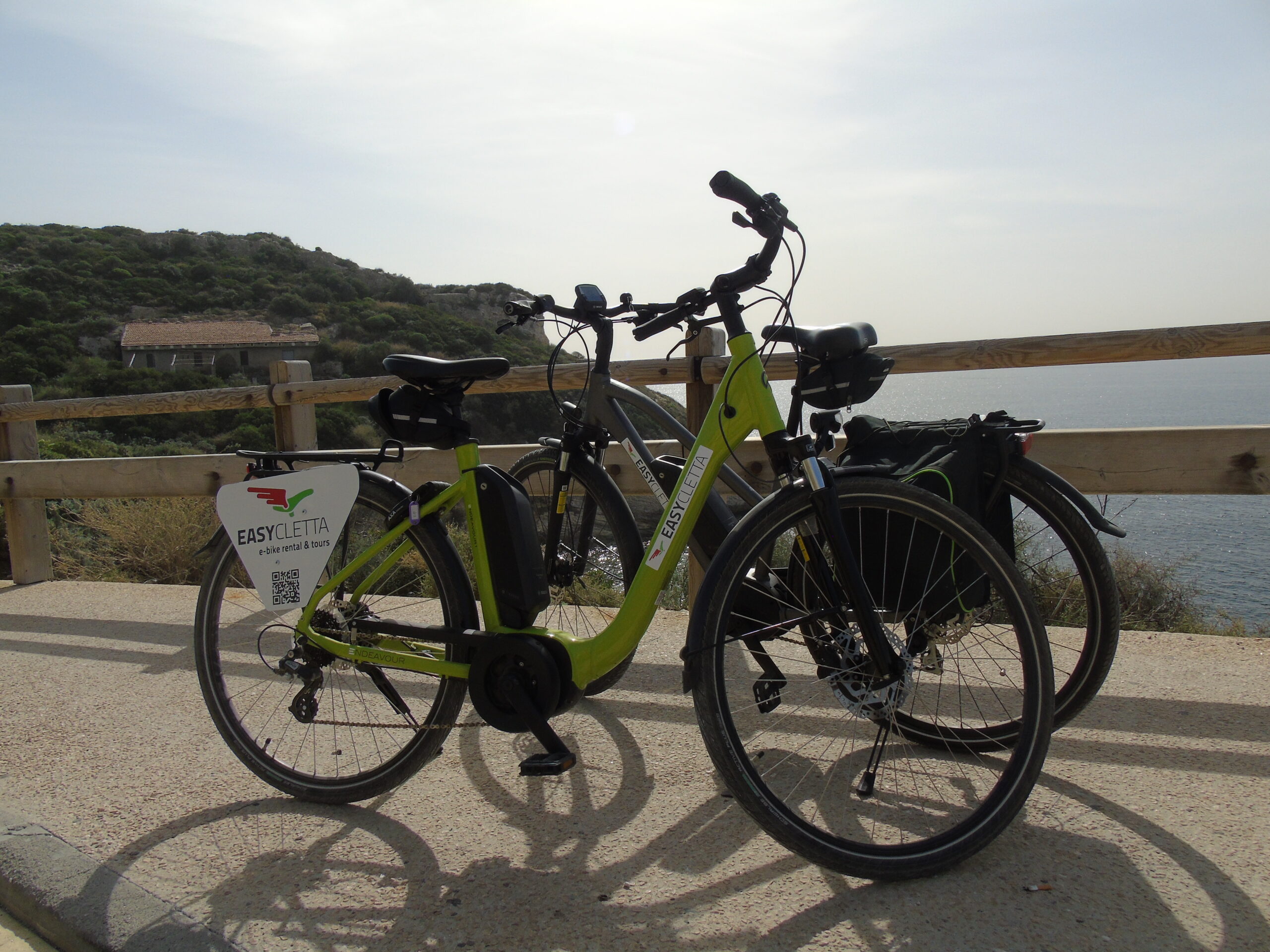 Renting An E-Bike
The bike rental shop is located at Innoi Sardinia. It's a tourist point, shop, a place to rent cars, and where Easycletta bike rental is based. When we arrived at the shop we were greeted by Juna who was very helpful. She spoke brilliant English, and we also heard her speaking fluent french with other customers.
Juna took the time to help us plan a route for our bike ride. We had an idea of where to go beforehand, and she drew the best way to get there on the map, utilising the cycle paths on the way, and avoiding any busy roads. She knew the city like the back of her hand.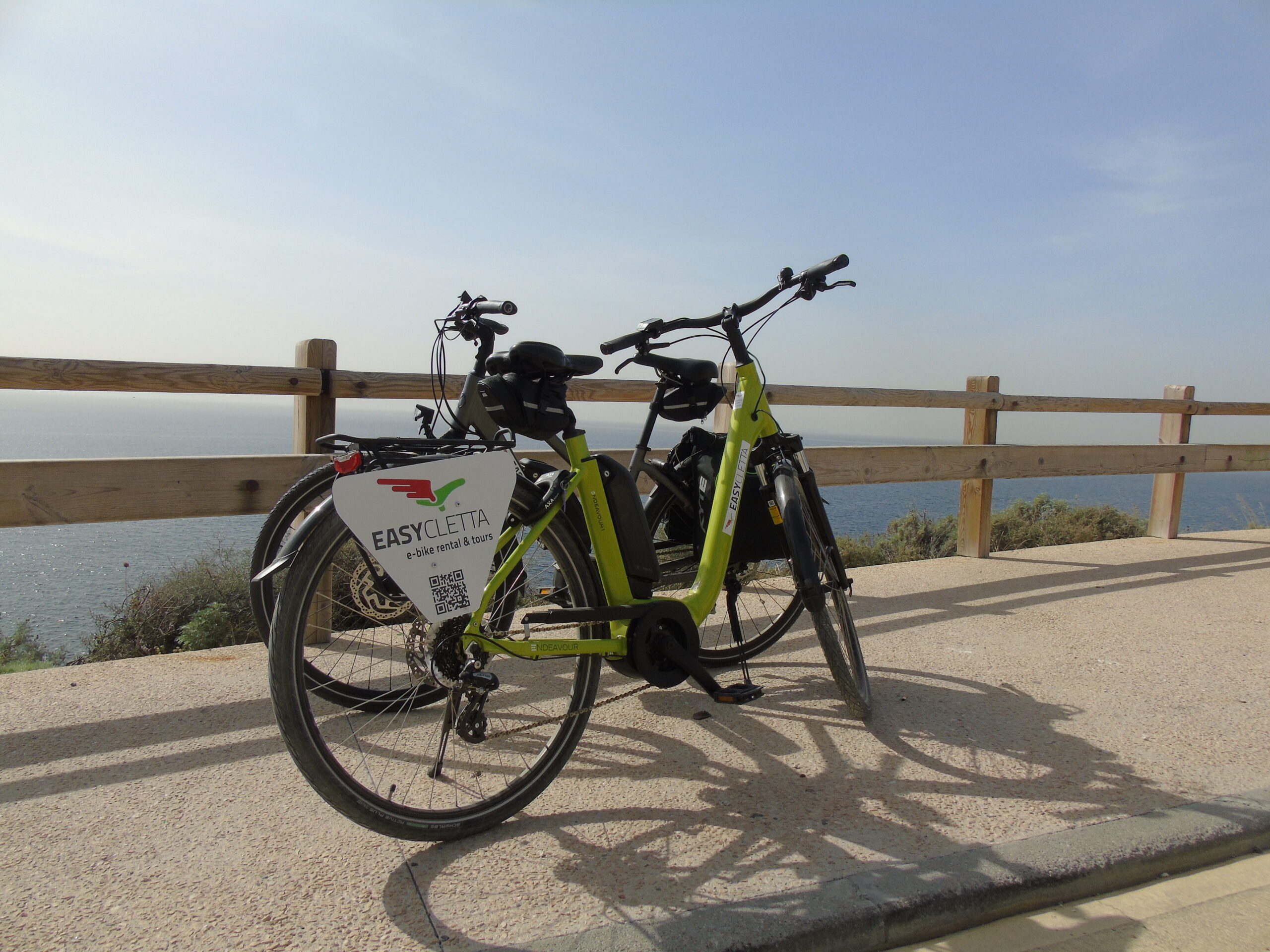 Address: Via Giovanni Maria Dettori, 3/a, 09124 Cagliari CA
We rented a Kalkhoff Trekking Bike 2022 which was 45 Euros for the whole day, and a Kalkhoff City Bike 2022 which was 40 Euros for the whole day (9 am to 7 pm) This included helmets and bike locks, so we could stop for refreshment at bars along our route.
It's worth noting that there is a selection of e-bikes available starting at 19 Euros for the day.
The bikes were very powerful and dealt with any hills that we faced on our route. There were 5 different assisted speed options. It was so much fun to glide through the marina with little effort, at times we were able to get to 30 kph, the bikes felt safe at these speeds.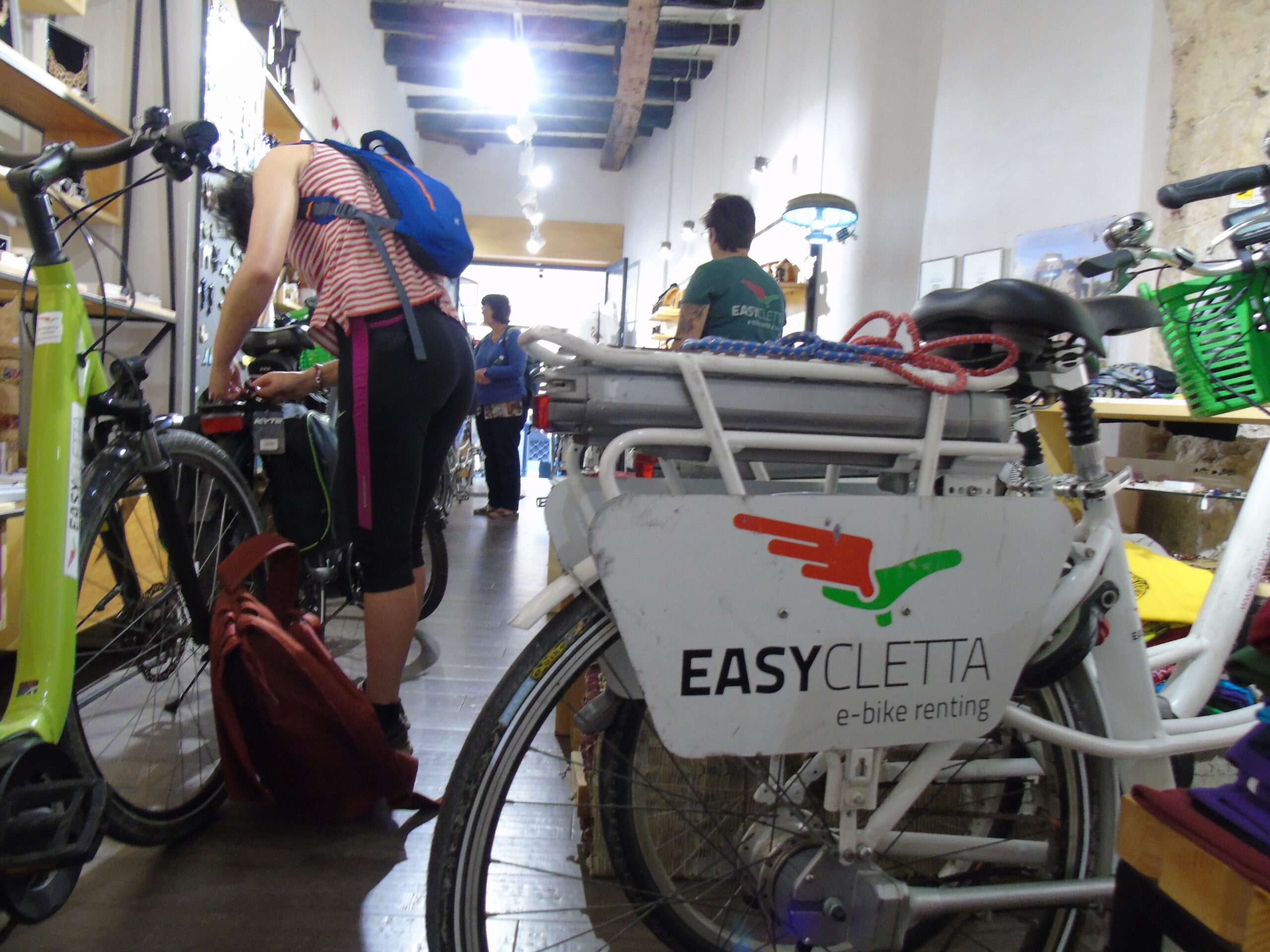 Guided Tours By Bike
EasyCletta also offers guided tours of Cagliari by bicycle. There are many different tours to choose from each with varying distances and difficulties.
The Best Of Cagliari
A 35 km ride among nature, culture and history, exploring the best Cagliari has to offer.
Naturalistic Tour
A 25 km guided tour alongside Cagliaris gulf, with parts of the route going by Cagliaris canals, and the natural park where it's common to see Flamingos
Panoramic Tour
An easy-going cycle around the city, exploring the different landscapes and breathtaking views from different vantage points.
Fresh Market Tour
Cycling around the city to visit the best fresh markets, so you can taste the fantastic produce of Sardina.