When I was in Cagliari in October I stayed at Trigu & Mangoni, which is a stylish bed and breakfast tucked down a quiet road in the centre of Cagliari. It is run by Riccardo and Igor, I found my hosts very helpful and accommodating. They recommended restaurants and places of interest nearby and made me and my friend feel very welcome on our first night in Cagliari, following a long day of travelling from England.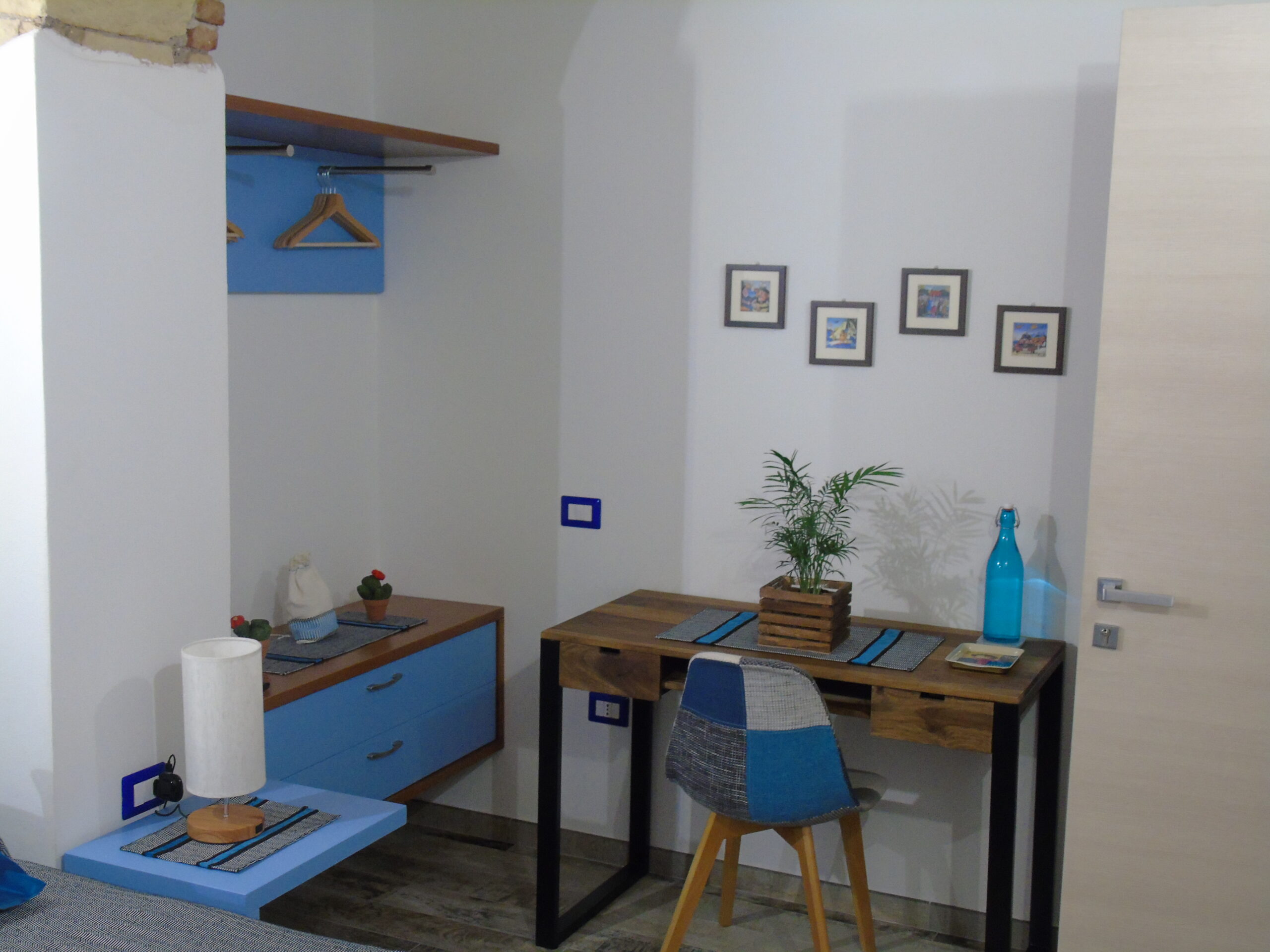 The B&B is located on Via Giovanni, It is a short walk from the National Archaeological Museum of Cagliari, and the historical quarter of Cagliari. It's a pleasant walk to the property, down a quiet street, with houses decorated by plants, and local Sardinians chatting away with friends and family outside their homes.
There is also a bus stop very near to the property served by a modern minibus, I didn't use it during my stay, as everything has been a short walk. However, it's good to know that you can find transport to take outside the property if you have a large amount of luggage or prefer taking transport.
In the heart of Villanova's historic district, amidst flower-filled balconies and historic houses with colourful facades, B&B Trigu & Mangoni opens its doors to welcome and pamper you during your stay.
The two rooms available: Trigu Room: three beds with a private bathroom
Mangoni Room: two beds with a private bathroom
Breakfast always included
Free Wi-Fi connection
The Hosts
The B&B is run by Riccardo and Igor. I only met Riccardo during my stay, he speaks perfect English and made me and my friend feel very welcome. They sent us information by Whatsapp, with clear guides showing us how to get to the B&B, as well as recommended nearby restaurants, and useful information such as nearby markets, and pharmacies.

You can feel how much love the hosts have put into their B&B, there is a lot of care and attention throughout, to make for a very enjoyable and easygoing stay.
The Room
There are two rooms available, we stayed in the room called Trigu, and the other room called Mangoni. I understand Trigu to be the name for wheat in the Sardinian language.
Our room was spacious, clean and light with a secondary colour of yellow used throughout. There is plenty of space for hanging up clothes, and storing our belongings. There is also a desk, which I find very important for using my laptop, I should add that the wifi was good and easy to access. I originally only booked to stay one night at the B&B but once I arrived I quickly inquired to stay an additional night.
The en-suite bathroom is also spacious. The shower was powerful, and we were supplied with plenty of towels. There was also shampoo and a shaver which is always a nice touch.
The room was decorated pleasantly with paintings of traditional Sardinians in a stylistic way.
There is a spacious communal breakfast/kitchen area shared with the guests from the other room. There are coffee makers, juice makers, a fridge, a microwave, and sardinia guidebooks, the whole space is very inviting. Riccardo told us that they renovated the bed and breakfast from a run-down bar, they kept many features from the building's past, including beautiful stone arches that run throughout the building.
The hosts will provide you with a code to enter the property and let you know where to find your room key.
Check-in: From 12 pm
Check out: 10 am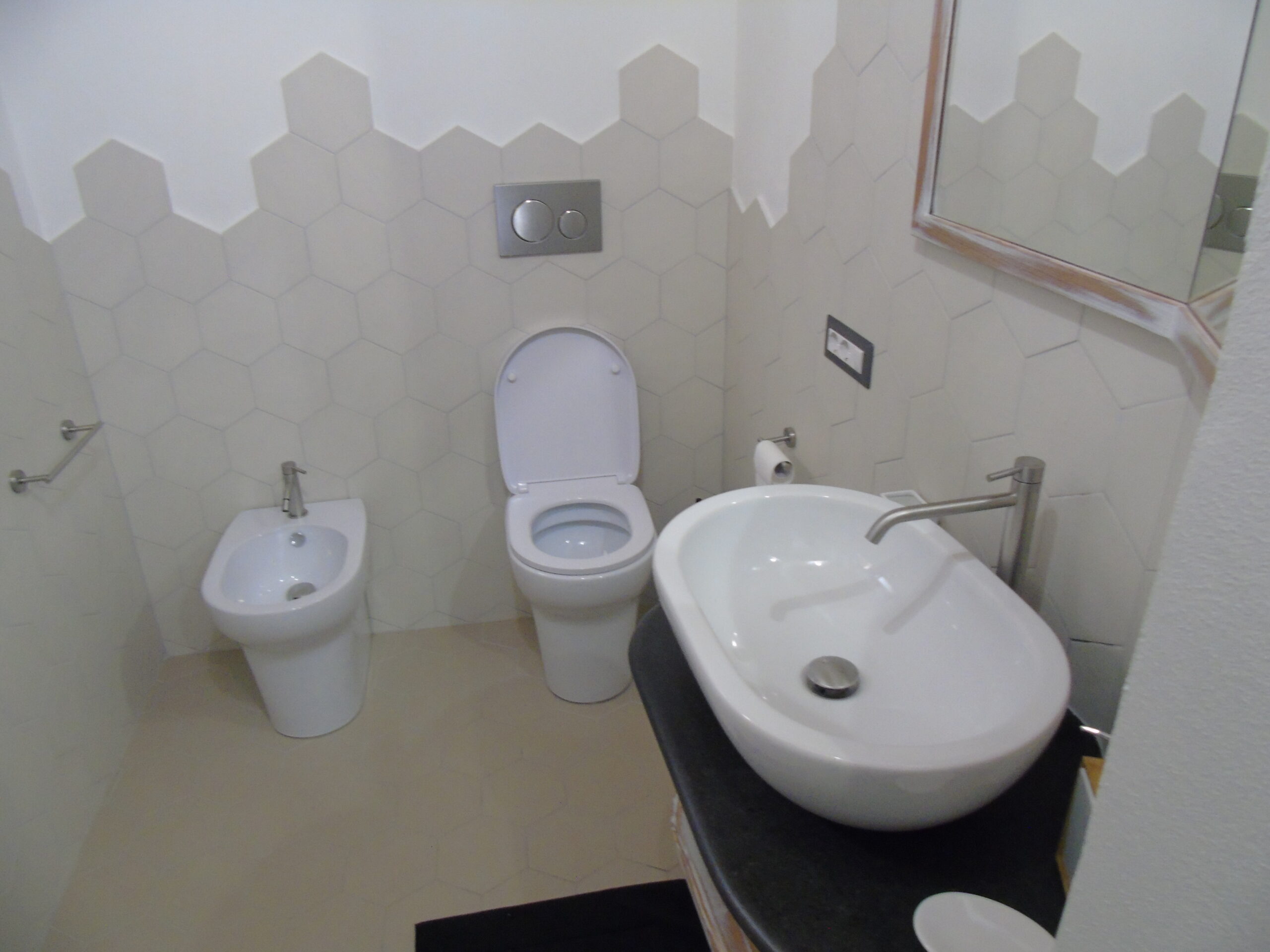 The Location
Trigu & Mangoni is located in the centre of Cagliari. It took us about 20 minutes to walk from the main train station of Sardinia. There are many cafes and restaurants nearby, including fish restaurants, and pizzerias. Our holds provided us will a list of their favourite restaurants within walking distance.
The B&B is located close to the old town of Cagliari, with its narrow streets, and spectacular churches, and it's also a short walk down to the Marina. If you walk up towards the Archeological Museum you will soon be able to see across the whole city from an incredible vantage point.
| Attraction | Distance From B&B |
| --- | --- |
| Bastione di Saint Remy | 600m |
| Botanical Garden Of Cagliari | 800m |
| National Archeological Museum Of Cagliari | 300m |
| Porto Cristina | 300m |
| Tower Of San Pancrazio | 250m |
| Pizazzeta Aquilino Cannas | 300m |
| Cagliari Elmas Airport (20-minute train + 20-minute walk) | 6km |
| Cagliari Train Station | 1.7km |
The Breakfast
In the morning we awoke to breakfast arranged on the table. It was the typical breakfast that you would expect in Italy. With fruits, yoghurts, biscuits, juice, packaged toast, and a fresh croissant. The breakfast fuelled me and my friend well for our day of cycling around the city.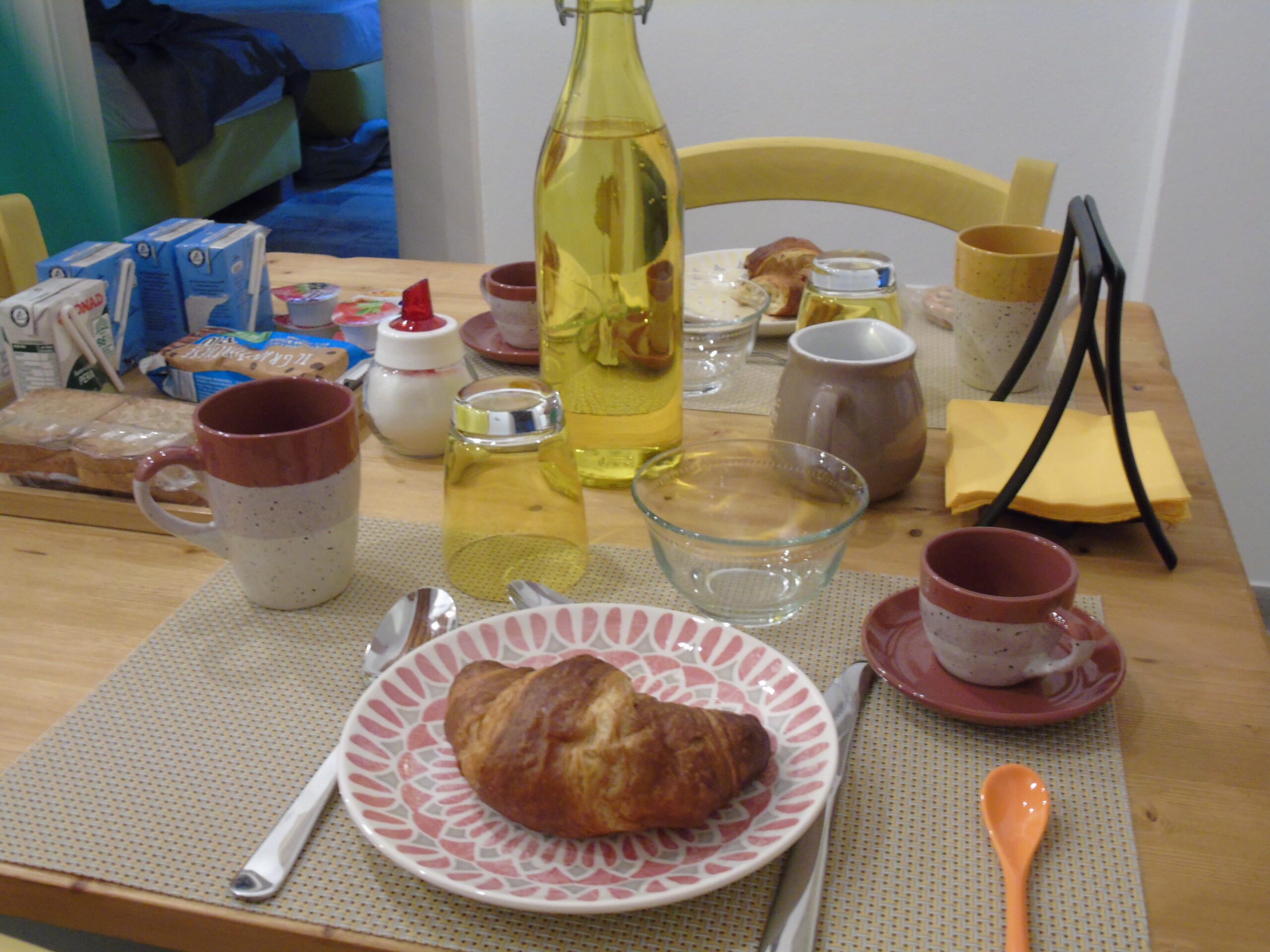 How To Book
The best way to book is by contacting the hosts via WhatsApp. This will guarantee you the best price, as AirBnB & Booking.com will take a big percentage from the hosts.
The property can also be found on Airbnb. But I would still recommend contacting the hosts by Whatsapp. The link below will open a chat with the owners. Alternatively, you can book the room through Booking.com

or by visiting the host's website.

As with most Hotels and B&B across Sardinia, the demand for accommodation is very high in July, August, and September, when Italians from the mainland go on holiday. During these months it will be more expensive. From the middle of October to April, booking Bed & Breakfasts will be a lot cheaper.